GARRISON FLOORING ADHESIVES
The best flooring deserves the best adhesives. That's why The Garrison Collection proudly offers our own proprietary brand of Garrison Adhesive by DriTac. The adhesives are suitable for nearly all types of flooring including: Multi-ply, engineered plank, solid wood planks, exotic woods, parquet, acrylic impregnated wood, bamboo (vertical & horizontal), plywood, & approved underlayments.
ALL of our adhesives are eligible to help contribute to LEED point project qualifications.
---
OMP 9000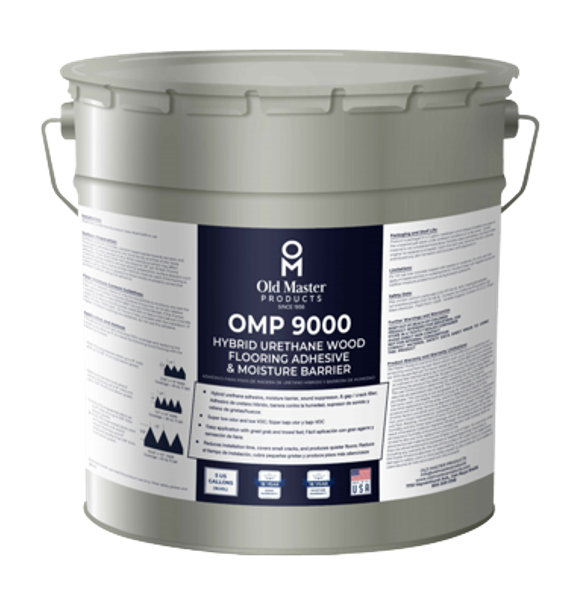 5 Gallon Pail
Moisture barrier, sound suppressor, and gap/crack filler
Easy application with great wet/green grab reduces installation time
Produces quieter floors with superior acoustic properties
Low odor and VOC compliant
Bond Warranty – 18 years
Moisture Warranty – 18 years, MVER up to 15 lbs./85% RH
Zero VOC's & Zero Solvents
Proper Trowel:
Mult-Ply Engineered Plank: 3/16″ x 1/4″ V Notch
Solid  Bamboo: 1/4″ x 1/4″ V Notch
---
Garrison 605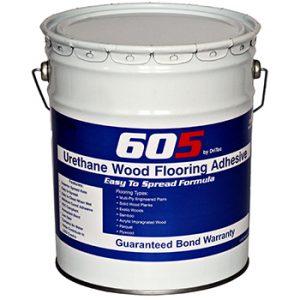 5 Gallon Pail
Superior elasticity gives quieter, cushioned floor installations
High bond strength and easy to clean when wet
Low Odor and VOC Compliant
Contributes to LEED Credits
Bond Warranty – 10 years
Moisture Warranty – 10 years, MVER up to 5 lbs./75% RH
VOC Compliant & Zero Solvents
Proper Trowel:
3/16 x 1/4″ on 1/2″ Centers or T3/16″ x 3/16″ x 5/32″ V Notch