ENVIRONMENTALLY FRIENDLY FLOORING
Committed To Healthy Forests & Healthy Homes

Since 1956, the makers of The Garrison Collection have taken pride in being a family business that cares about the health of your family and the natural resources we utilize. Today, the brand is known across North America for dazzling, modern, handcrafted floors that are low-emitting, long-lasting and sustainably sourced. Every tree is carefully selected from rapidly renewable sources and is responsibly manufactured. We use only environmentally friendly components, from our adhesives to our finishes, many of which are ZERO VOC!
The certifications, below, from respected third-party organizations demonstrate our staunch commitment to this end. Choose Garrison with confidence. We do not offer any products that we would not (and do not) have in our own homes.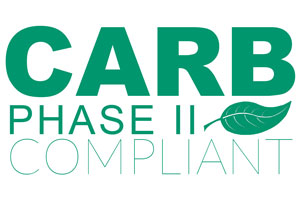 CARB II COMPLIANT
CARB II is the California Air Resource Board's highest standard for formaldehyde emission in composite wood products. The Garrison Collection flooring maintains a staunch commitment to only the highest indoor air quality standards. The composite wood utilized in our flooring has been independently evaluated and certified at CARB Phase II compliant.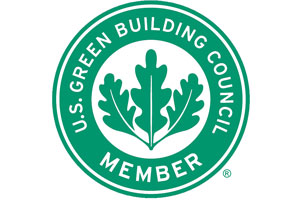 U.S. GREEN BUILDING COUNCIL® MEMBER
The Garrison Collection is a member of the U.S. Green Building Council. The U.S. Green Building Council (USGBC) is a 501(c) (3) non-profit organization that certifies sustainable businesses, homes, hospitals, schools, and neighborhoods. The USGBC is dedicated to expanding green building practices and education, with its LEED® (Leadership in Energy and Environmental Design) Green Building Rating System™.
LEED® Green Building Rating System™ is a voluntary, consensus-based national rating system for developing high-performance, sustainable buildings. LEED® addresses all building types and emphasizes state-of-the-art strategies in five areas: sustainable site development, water savings, energy efficiency, materials and resources selection, and indoor environmental quality.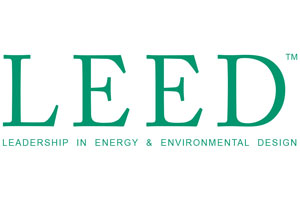 LEED® ELIGIBLE
The U.S. Green Building Council's LEED® green building program is the preeminent program for the design, construction, maintenance and operations of high-performance green buildings (Learn More). The Garrison Collection proudly offers hardwood flooring, finishes, and glues that contribute toward satisfying the following credits under LEED®.Please inquire regarding your specific floor's credit eligibility.
Engineered Hardwood Flooring
EQ Credit 4.3: Low-emitting Interiors: Flooring Systems
Garrison Adhesives by DriTac®
EQ Credit 4.1: Low-Emitting Materials: Adhesives & Sealants
WOCA® Oil Finishes
MR Credit 6: Rapidly Renewable Materials
EQ Credit 4.2: Low-Emitting Materials: Paints & Coatings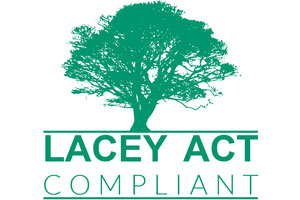 LACEY ACT COMPLIANT
The Lacey Act legislation requires all importers to declare the species and country of origin of any wood product making it unlawful to import, export, transport, sell, receive, acquire, or purchase any wood that comes from illegally logged trees. The Lacey Act is intended to protect forests worldwide from deforestation and prevent illegitimate wood products from entering the United States. The Lacey Acts creates a fair playing field for wood manufactures that follow the high level of standards imposed and eradicates illegally logged wood that is often the cause of wood flooring sold below market price.
In an effort to control and eliminate illegally logged trees and provide the highest quality wood flooring to our customers, all Garrison floors are Lacey Act compliant.